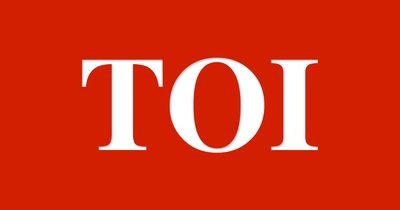 Nagpur: There are limited badminton halls in the city. Long commute and paucity of practice slots are common woes faced by city shuttlers. Still, Nagpur Municipal Corporation (NMC) has converted the newly-renovated Hanuman Nagar badminton hall into a tax collection centre.
Local corporators, led by Ravindra (Chotu) Bhoyar, who are opposing the move, locked the entrance to the premises, shutting tax department employees inside during working hours on Tuesday. Mayor Sandip Joshi too reached the spot.
Joshi directed the tax department officials to vacate the hall by Tuesday evening. "NMC is trying its best to provide infrastructure for development of sports. It doesn't befit NMC administration to encroach upon the badminton court. If the court in not vacated by Thursday, I will also join the corporators' hunger strike," Joshi said.
Earlier, the tax collection office was located in a Chandan Nagar school. Since the school building is dilapidated, the NMC tax collection centre was shifted to the badminton court, which was supposed to be inaugurated soon.
"Since Chandan Nagar tax collection office is not available, NMC shifted entire office into the newly-constructed badminton hall. We don't want to repeat the past, where NMC used the sports hall for office work for about 20 years. It is meant for sports and should be used only by players," said Bhoyar.